Independent Learning Powers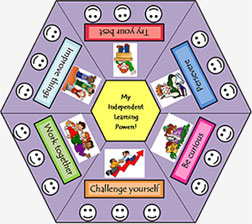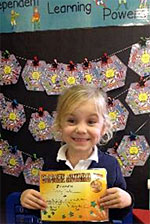 This year, our learning merits have been awarded to children who demonstrate one of our 'Independent Learning Powers' through a piece of work or activity.
The School Council helped decide on 'improve things', 'try your best', 'persevere', 'work together', 'be curious' and 'challenge yourself' as the six key things that would help make children independent learners. The aim is to achieve three learning merits in each section of the hexagon (18 merits in total) to earn a certificate.
Amazingly, our very first 'Bronze' independent learner is one of the youngest pupils in school.