Staff
Headteacher: Mr I. Horner
I have been teaching for 14 years, including three as Headteacher of Chesterton CE Primary School. As a classroom teacher, I worked in Bicester in a number of roles across Key Stage Two, culminating in 7 years as a Year 6 teacher.
I moved to join Chesterton in September 2015 and have really enjoyed being part of this fantastic village school. I enjoy working with our dynamic and committed staff team, our enthusiastic pupils and supportive parents. I am passionate about the broad range of experiences that Chesterton offers and particularly relish the opportunity to encourage our pupils to take part in sport and physical activity, regularly accompanying our teams to local festivals, competitions or matches.
I am still a regular in the classroom and enjoy getting to know the children and playing a small role in supporting them with their work across our exciting curriculum.
I aim to keep a healthy work-life balance and try to make the most of my time away from school. In my spare time, I enjoy spending time outdoors. I like walking in the beautiful Oxfordshire countryside, looking after my garden and playing a range of sports, including hockey, golf, tennis, cricket and football.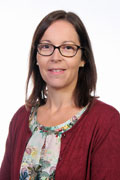 Asst Headteacher: Mrs K. Salter
My teaching career began in 1999, so have been working in schools for almost 20 years now! I feel very fortunate to have spent 14 of those years at Chesterton, where I have taught in both Beech and Ash class. In my current role as Assistant Head, I am lucky enough to have the opportunity to teach the children from right across all our age groups and it it has been a real privilege seeing so many children develop as they progress through school.
Day to day, I work alongside Mr Horner, focusing on many different aspects of school life, but my particular responsibilities include coordinating English across school, monitoring Curriculum coverage and I also have a key role in Safeguarding. Chesterton is a lovely community to be part of and one of the most enjoyable and rewarding features of my job is getting to know our families and working together to support the learning and development of our pupils.
Outside of school, I have two daughters, a 13 year old and a 10 year old, who keep me very busy! When I can find a bit of spare time, I really enjoy pottering about in my garden, listening to music and going to the theatre. I also love exploring National Trust properties and enjoy anything to do with home renovations!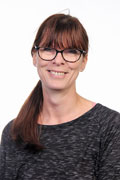 Asst Headteacher / Special Educational Needs and Disabilities Co-ordinator (SENDCo): Ms S. Bailey

I began my teaching career in 2002. As a classroom teacher, I worked in the Woodstock Partnership in a number of roles across both Key Stage One and Key Stage Two.
I joined Chesterton Primary School in January 2014, and I can honestly say it was one of the best decisions that I have ever made! I love being part of a teaching staff that provides such creative, engaging and immersive learning experiences for the children in our school. I work in school on Wednesdays and Thursdays. Alongside my role as Assistant Headteacher, working closely with Mr Horner and Mrs Salter, I also coordinate Special Educational Needs. Within this role, I am responsible for collaborating with teachers, teaching assistants, and parents to support children who may have additional or different educational needs and disabilities to the rest of their peer group.
As SENDCo, I also work with many outside agencies, for example Speech and Language Therapists, Occupational Therapists and Educational Psychologists who may come in to work with pupils in our school. It is a really fulfilling role as I have the privilege of working with children across the school to enhance their access to learning. I welcome meetings with parents and carers since the unique insight and experience they have is vital in planning effective provision for their children.
In my spare time, I love travelling to see new parts of the world, spending time with family and friends and walking my dog.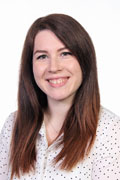 Maple: Reception - Mrs I. Leonard
After working in a Key Stage 1 class as a TA for a number of years, I qualified as a teacher in 2011. I joined the wonderful team at Chesterton in September 2012, and I currently teach the lovely bunch of Reception children in Maple Class. I love all aspects of school life, but I particularly enjoy the creative projects and exploratory learning that takes place in the Early Years.
Alongside my role as class teacher and Early Years Coordinator, I also coordinate Computing for the school, and have the honour of being the head of Penrose house.
Outside of school, I am very passionate about travelling, and I like to make the most of my free time exploring new cities and countries. However, I also enjoy spending time at home, getting stuck into DIY projects around the house.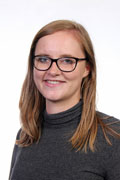 Beech: Year 1 - Miss Z. Phillips
Before moving to Chesterton School, I completed my NQT year in a Year 1 class. I am currently teaching the lovely children in Beech Class.
I am enjoying my first year here and I feel very proud to work in a such a welcoming and committed school.
I love to make sure our lessons are active with lots of energetic English and Maths activities throughout the day.
I enjoy all aspects of teaching the curriculum but I especially enjoy English, in particular reading and learning through an exciting and interesting story!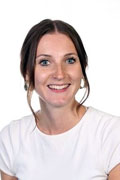 Ash: Year 2 - Miss E Claridge
I am very excited to be working at Chesterton Primary School for my first ever teaching post after studying for my BA in Primary Education at Oxford Brookes University. I currently teach the wonderful Year 2/3 children in Ash Class. Additionally, I run the Eco Council and feel fortunate to be working alongside a dedicated band of pupils who enjoy being involved in supporting our school in becoming a more environmentally friendly place to be!
With regards to the curriculum, I have a particular interest in reading for pleasure and love talking to children about their individual reading preferences, along with being engaged in a good book as a class. I also enjoy teaching History and providing children with many opportunities to ask intriguing questions and immerse themselves in how the world around them has transformed over time.
Chesterton has been extremely welcoming and I feel very proud to be teacher in such a friendly and caring community.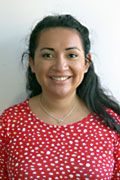 Chestnut: Year 3 - Miss S Baxter
Before moving to Chesterton School in September 2021, I taught for 4 years in a school in Hampshire. I was lucky enough to experience teaching both year 4 and EYFS and I am currently teaching the lovely children in Chestnut Class.
I am enjoying my first term here and I feel very lucky to have been given the opportunity to work in such a kind, caring and supportive team who have made me feel welcome since day 1!
In school I love to plan exciting lessons which encourage the children's curiosity. Making them want to know more!
Out of school I am an avid reader. I love to immerse myself in a story. When I'm not reading, I love to travel and take photographs of nature, family and friends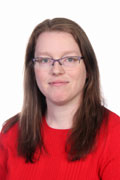 Rowan: Year 4/5 - Miss N. Barrett
I have been teaching for 11 years and started at Chesterton Primary School in January 2018. I have taught a range of ages over the years, but with more of a focus on Key Stage 2. I am currently teaching the fun and very energetic Apple Class.
Alongside my role as class teacher, I also coordinate Religious Education, am head of Buckle house, lead the School Council and run Gardening Club.
I love to be involved in all aspects of school life, but have a particular passion for all things related to Science, History, Dance and Drama.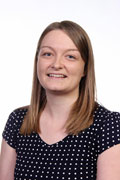 Oak: Year 5/6 - Miss S. Crockett
Before starting at Chesterton School in January 2018, I worked in Year 5 at another school in Bicester for just over four years. I am currently teaching the hardworking and humorous bunch in Oak Class!
I am passionate about making learning interesting and relevant and particularly enjoy practical activities. In my role as Science coordinator, I encourage children from across the school to take ownership of their learning by investigating questions that they are interested in. I am looking forward to developing this further across the school in my new role as Maths coordinator.
I love to be involved in all areas of school life, from leading after-school tutoring sessions to running the tea room at the Summer Fayre. I truly believe that the Chesterton community is a special one and I am pleased to be a small part of it.
Teaching Assistants:
Miss D. Norman (currently on maternity leave), Mrs R. Cresswell, Mrs D. Rotherham, Mrs R King, Mrs H Herbert; Miss A Aston, Miss C Wiseman; Miss A Faulkner.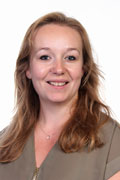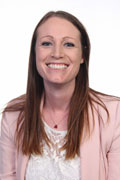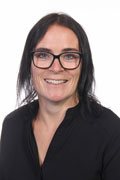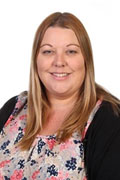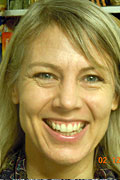 Bursar/School Business Manager: Mrs C. Linfoot
I've worked at Chesterton for quite a few years now and enjoy being part of an amazing group of people - staff, children and parents. In the office team, we work hard to ensure that the non-teaching aspects of the school run smoothly, enabling the teaching staff and children to focus on learning.
The work is varied - it's very rare that I go home at the end of a day having finished what I'd planned at the beginning of the day - but that's what makes working at Chesterton interesting - you never know what to expect!
School Administrators: Ms P. Durham and Mrs L. Pull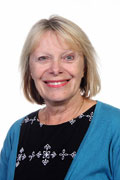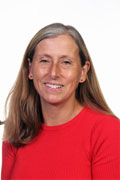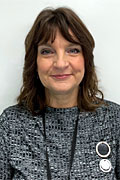 Breakfast Club Supervisor: Mrs D. Judge
I have been working in Breakfast Club for seventeen months and really enjoy working with the childrn and making sure that they have a good, healthy start to their day.
After I finish my duties at Chesterton School, I move on to work at Bicester Community College where I am a Learning Support Assistant and have been for 11 years.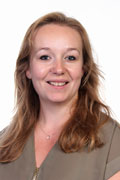 Breakfast Club Playworker: Miss D. Norman
(currently on maternity leave)
I am one of the Teaching Assistants working at Chesterton. I am currently working in Apple Class supporting the children during their lessons. I enjoy encouraging the children to expand and extend their learning. I also work with children to carry out intervention programmes.
At lunchtimes you'll find me on the playground joining in with skipping or encouraging the children to play new and exciting games.